Beacon Network Guide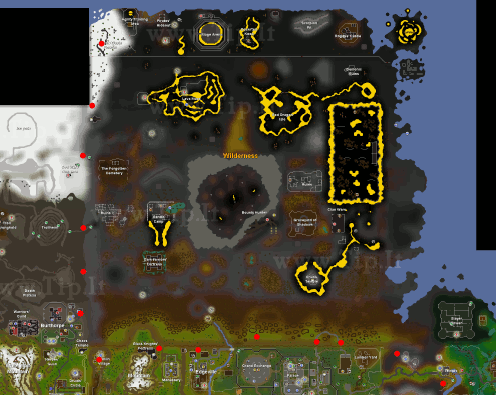 Since I worked hard and came up with a route for the beacon i might as well make a guide of it for everyone who may need it in the future.
There are a total of 14 beacons, 5 of them are in the wilderness making them quite annoying. each beacon requires 20 (same type) logs
and doing all 14 will require 280 logs. you may give 5 logs to the guard who's watching the beacons to extend the length the beacon burns for.
so first you place all the logs into the beacons first then a second trip to light them all at once. There are some beacons that requires you to fix somethings or else you cant access it. so make sure you get that done too.
I used maple logs and i had a total of 300, 280 for beacons, and 20 for paying the first 4 guards just in case.
for my inventory i brought with me game necklace, digsite necklace, combat bracelet, 10 maples, 5 white tree fruits, goblin village sphere, 3 energy pots, 3 super energy pots, 1 dose of super stat restore, tinderbox, runes to tele to trollheim, and terrorbird to hold the other 10 maple logs.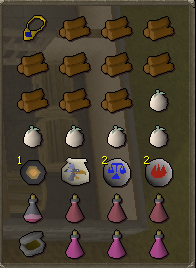 we have our items, we have all 14 beacons filled with our logs. now here's the route that I did
I didn't bother making all the guards available to look after my beacon, but i wanted to pay a few to make sure everything is okay. So I decided to start from edgeville, it'd also save me the trouble of bringing a glory amulet also.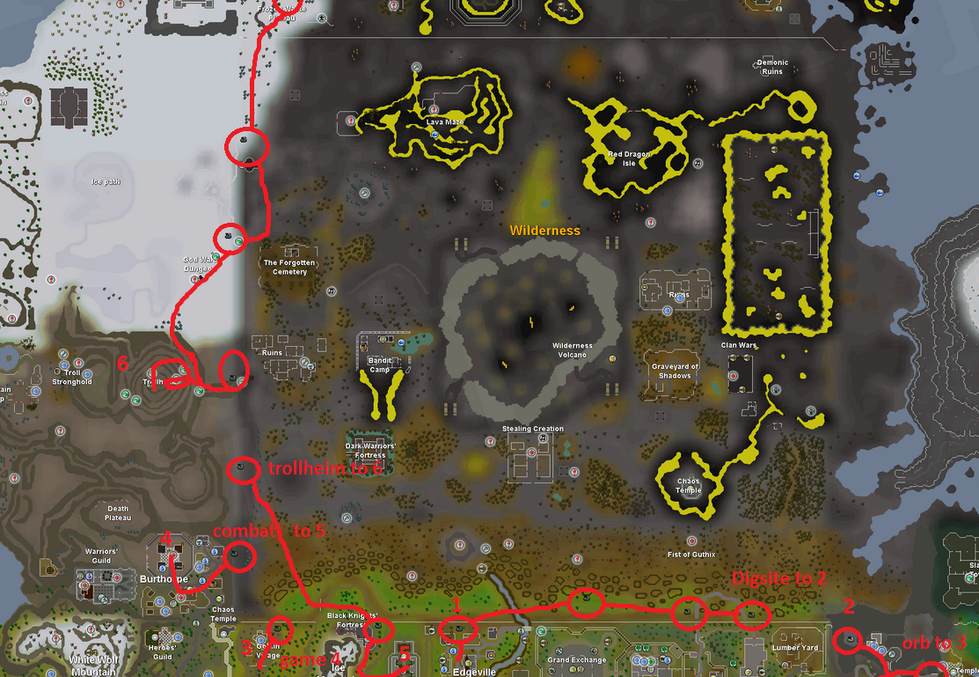 yeah, it looks a little messy~, but its cause i teleport alot!!
First from edgeville, light them one by one going east there should be 4 including the one in edgeville, ending near lumbermill.
Then I don't know why i didnt feel like walking right over and down, but i used digsite necklace and got to digsite went north and took care of the 5th and 6th beacons.
after these 2, goblin village sphere came in handy and got rid of the 7th beacon in gob vill.
game necklace to burthrope and theres a beacon to the east of it. 8 done~
next combat bracelet to monastery and to the black knight's fortress, behind it is our 9th beacon.
slightly over to the west we can hop right into the wilderness, travel northwest to around wilderness level 13~ 17 should be our 10th beacon.
here you can cast trollheim teleport (lets hope no rev teleblocked you) east of trollheim tele requires agility level to get to, light that, but don't go out into the wild go back and then run up to the entrance of gwd. north of it is our 12th beacon, if your fm level is 92, you might need to drink your super stat restore like i needed. here you can hop off the snowy area and into the wild.
run north from here and ull find the last 2 beacons. and ur done!
Here's a video of my run in 2x speed cuz the whole thing took like 10minutes
http://www.youtube.com/watch?v=2C9auAaZYGA
Near the end of the video I panicked a bit since my FM dropped down from gwd area to below 92 and i couldn't light the last one
luckily it was 91/92 and it went back to 92/92 just in time lol